---
Written By: Hannah Fryer
---

This is a photo blog of my Canadian summer camp experience. All photos were taken by me as my summer camp journey progressed.



Here we go, right at the beginning of my summer camp adventure at Heathrow Airport and the scariest moment of my journey. I'd never been through an airport on my own before, let alone flown to a different continent. I think this was the point when it all became a reality – working at a summer camp was always such an amazing idea but now it was actually happening. However, as scared as I was, the idea of working my way through the airport was the worst part, because I knew once I'd done that, my Canadian adventure would begin.



This photo was taken in Nathan Phillips square in Toronto during my NYQUEST Camp Canada orientation. This first morning consisted of completing paperwork, opening bank accounts and being shown around the city. It is a great way to get to know the NYQUEST Camp Canada team,  as up until this point they were just a name on paper or a face on the other end of a Skype interview. It's also a great way to see the city and to get your bearings. And if you're anything like me, a big city like Toronto is a little different to my countryside home in Wales.



Exploring the city of Toronto was amazing. All I can remember thinking is that everything was so big. The views from the CN Tower were incredible – you can see for miles and miles!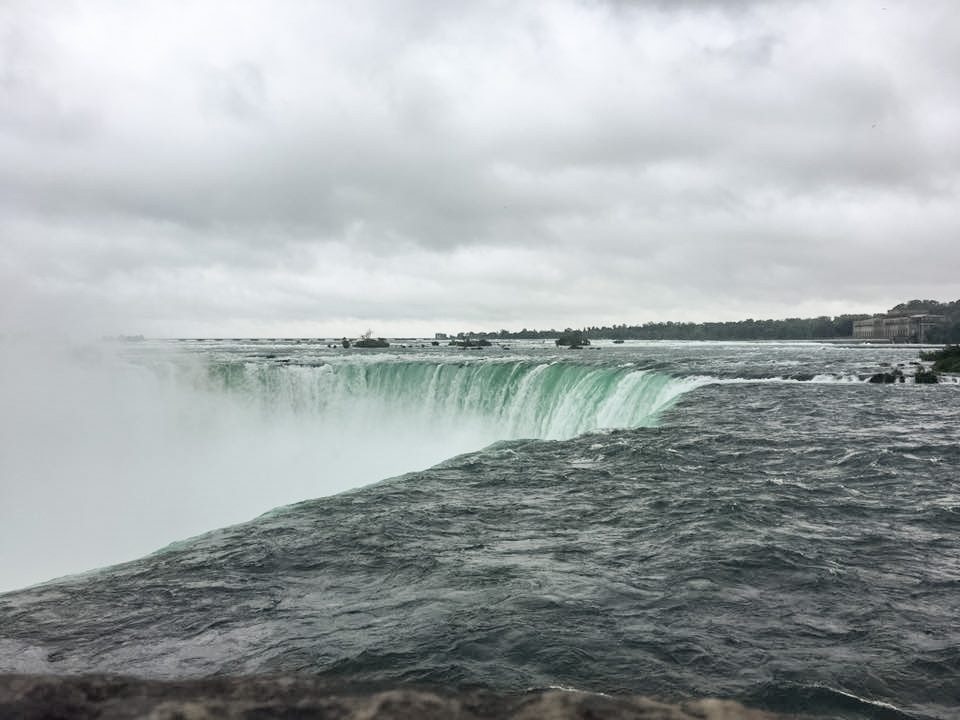 I've always wanted to travel and I love doing all of the tourist things, so when I was on my way to Niagara Falls my heart was in my mouth. One of the world's biggest attractions and I was there – and it is just as incredible as they say. Even though we were visiting on a damp and gloomy day, it didn't matter as the Falls were never going to let you leave dry anyway!


Here's the best part…the Canadian food. You cannot imagine how many Timbits I ate this summer. Essentially, Timbits are just little balls of happiness full of sugary goodness and Beavertails…just wow. Whoever thought of combining pastry with Oreos, Skor cheesecake or Reese's peanut butter pieces is an absolute genius. In my eyes, the more sugar the better.


This photo was taken the night before we left for camp; we went down to Toronto's waterfront for a meal. By this point, we had met loads of people who were working at various different summer camps and some who were even working at the same summer camp as us. It was a great way to bond with the people we would be working with and an even better way of saying goodbye to the ones who were going off on their own adventures.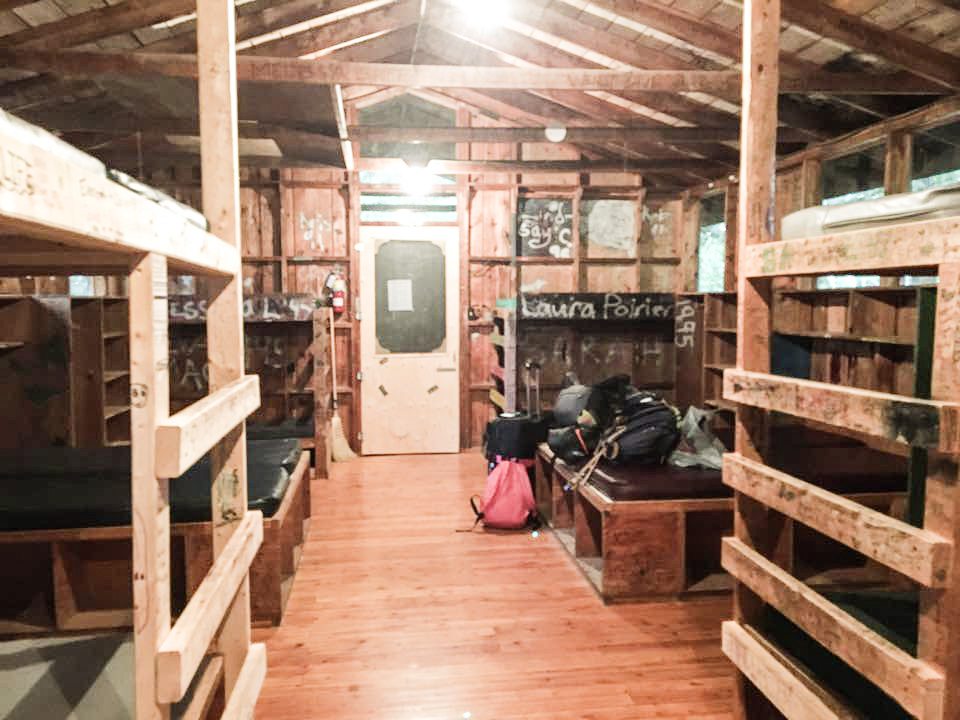 This was my cabin for the first month at summer camp. It is old and rustic and has names scribbled left, right and centre…but somehow it becomes your home. As soon as the campers arrive, it transforms into something different, with the colourful bedding (almost everyone had emoji bedding when I was there), the vast amount of cuddly toys and the sound of laughter and singing. I had some of my best days in that cabin. You may have 'bunk days' when the weather takes a turn for the worse and these days just involve playing games, singing songs and helping the girls create dances etc. And trust me, you will get roped into dancing with them. But like they say, if you're not having fun, you're doing it wrong.


Camp-wide activities are the best! This involves the entire camp coming together for a day or two and competing in team activities. In this photo, we were competing in the Olympics – summer camp edition. The teams were Holland (THE BEST), Japan, Great Britain and Greece. The kids loved it because there was so much rivalry between the teams, even at meal times, the teams would compete by singing their team cheers the loudest. It created a really great atmosphere. At mealtime, we even played a game that is all about silence; if you were caught talking, you would have points deducted and it is the most painstaking challenge of them all. I talk far too much for a challenge like that.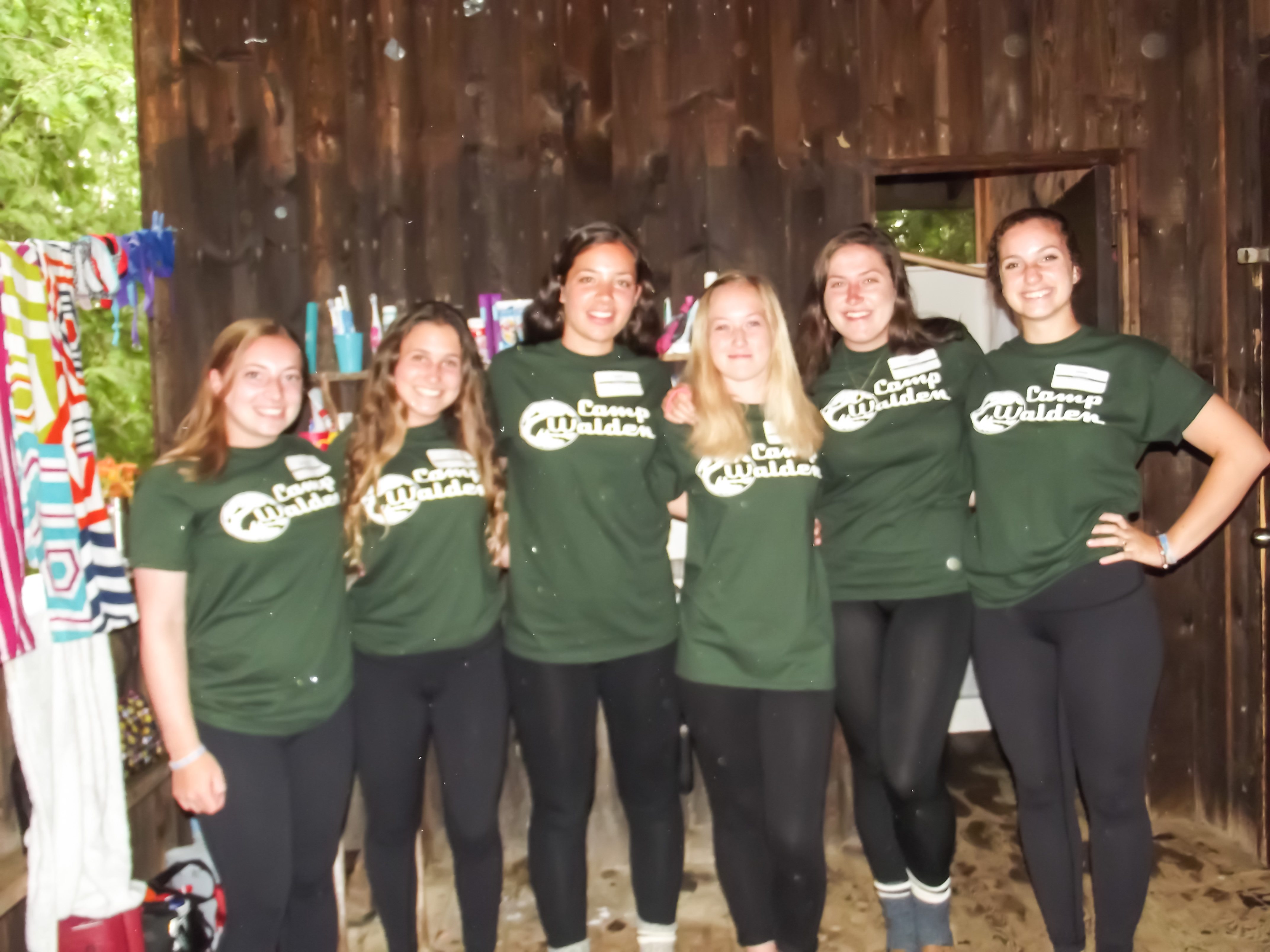 So here it is, the one photo signifying that we made it as staff members at Canadian summer camp and boy did we wear our green shirts with pride. This photo was taken during 'Visitors Day' which is when the campers' parents come to visit and see how their children are doing, and they sometimes even bring you food (Shhhh I didn't tell you that!).


I cannot tell you how many attempts it took to take this photo, we had the camera balanced on life jackets, shoes and anything else we could find. However, this was taken one quiet afternoon by the lake during one of our days off. I can honestly say that I did not cherish this moment enough at the time. It is the most surreal feeling just being sat somewhere so peaceful, calm and beautiful. Even though there are always people around, the lake stays the same. Sacred.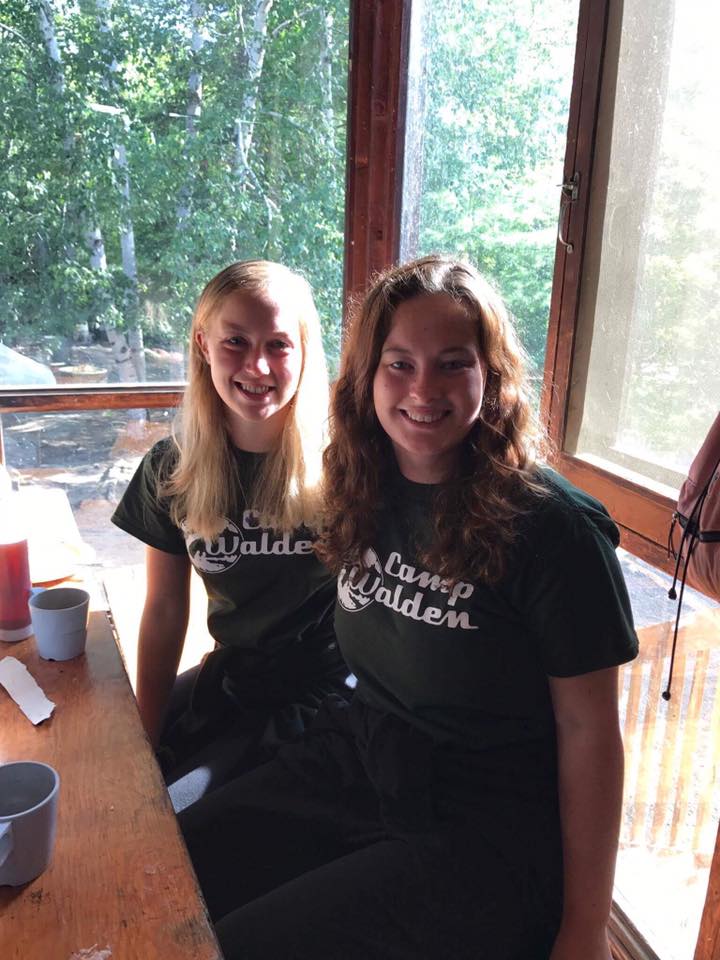 The last morning at summer camp was the most emotional mornings of them all. There were tears, laughter, singing and dancing – but most of all it this last day signified what summer camp is. Camp brings people together and knowing that all your friends will be brought together again in the same place next summer. It is this last morning, however, that is one of my favourites, and you really get to see how people have bonded over the weeks and just have fun once again. With the cheesy singing and dancing on the tables, it's the perfect way to end the summer because it's just how we started it.
---
Hannah is from Wales and spent last summer working as a Camp Counsellor at a summer camp in Ontario. If you have any more questions for Hannah, she can be reached at [email protected]